Ildar Abdrazakov will present the world premiere of opera "Attila" as a Director.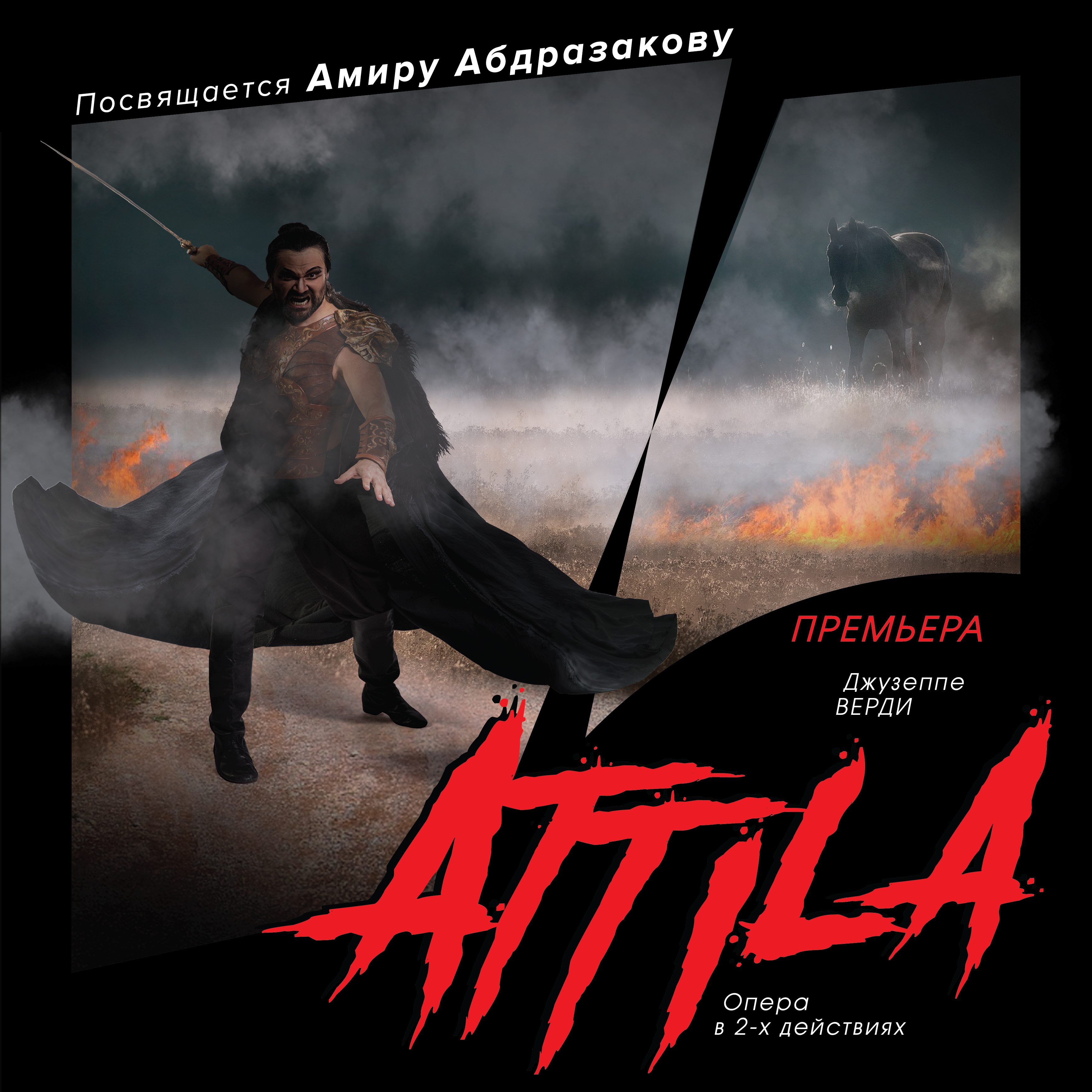 On April 27-28 and May 4-5 the Bashkir State Opera and Ballet Theater will mount the premiere of Attila by Giuseppe Verdi, which will be Ildar Abdrazakov's debut as a director.
Ildar Abdrazakov might be a record holder in the number of Attila portrayals on the world opera stage. He already performed the title role of this opera in New York, St. Petersburg, Rome, Astana, Barcelona, and Monte Carlo. The most recent one is the latest premiere at the opening of the season at the Teatro alla Scala.
Artyom Makarov, Honored Artist of Bashkortostan, winner of the Russian National Theater Golden Mask Award, is the music director and conductor of the performance.
Ivan Skladchikov, a set and costume designer from Moscow, is in charge of the visual image of the play.
In total, about 400 costumes have been created for the performance. They were manually painted by craftsmen of the theater. The work in the sewing, scene, and set design shops of the theater lasted more than 6 months.
Ildar Abdrazakov will appear twice on the stage in the part of Attila in the premiere series of performances, on April 27 and May 5. The premiere shows will be also welcome several guest soloists of the greatest Russian theaters.
The premiere of the opera Attila is believed to be the most ambitious production in the history of the Bashkir State Theater of Opera and Ballet.