'Don Carlo' starring Ildar Abdrazakov at the Bolshoi Theatre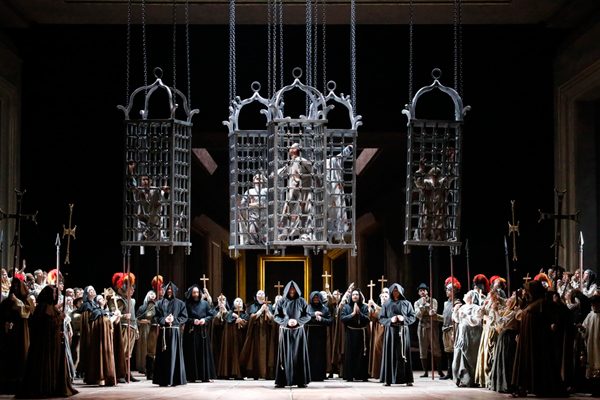 On 16, 18 October, 2019 Ildar Abdrazakov performs the role of Philippe II in 'Don Carlo' by Giuseppe Verdi at the stage of the Bolshoi Theatre. The production created by the stage director Adrian Noble in 2013 is based on the most famous Milan version (1884).
After Ildar Abdrazakov debut in that very production in 2016 at the Bolshoi Theatre these two nights in October 2019 are really long-awaited for the audiences.
The cast for 16 and 18 October consists of: Ildar Abdrazakov, Oleg Dolgov, Igor Golovatenko, Stanislav Trofimov, Anna Nechaeva, Nadia Krasteva.