Ildar Abdrazakov praised for "powerful" Méphistophélès in Salzburg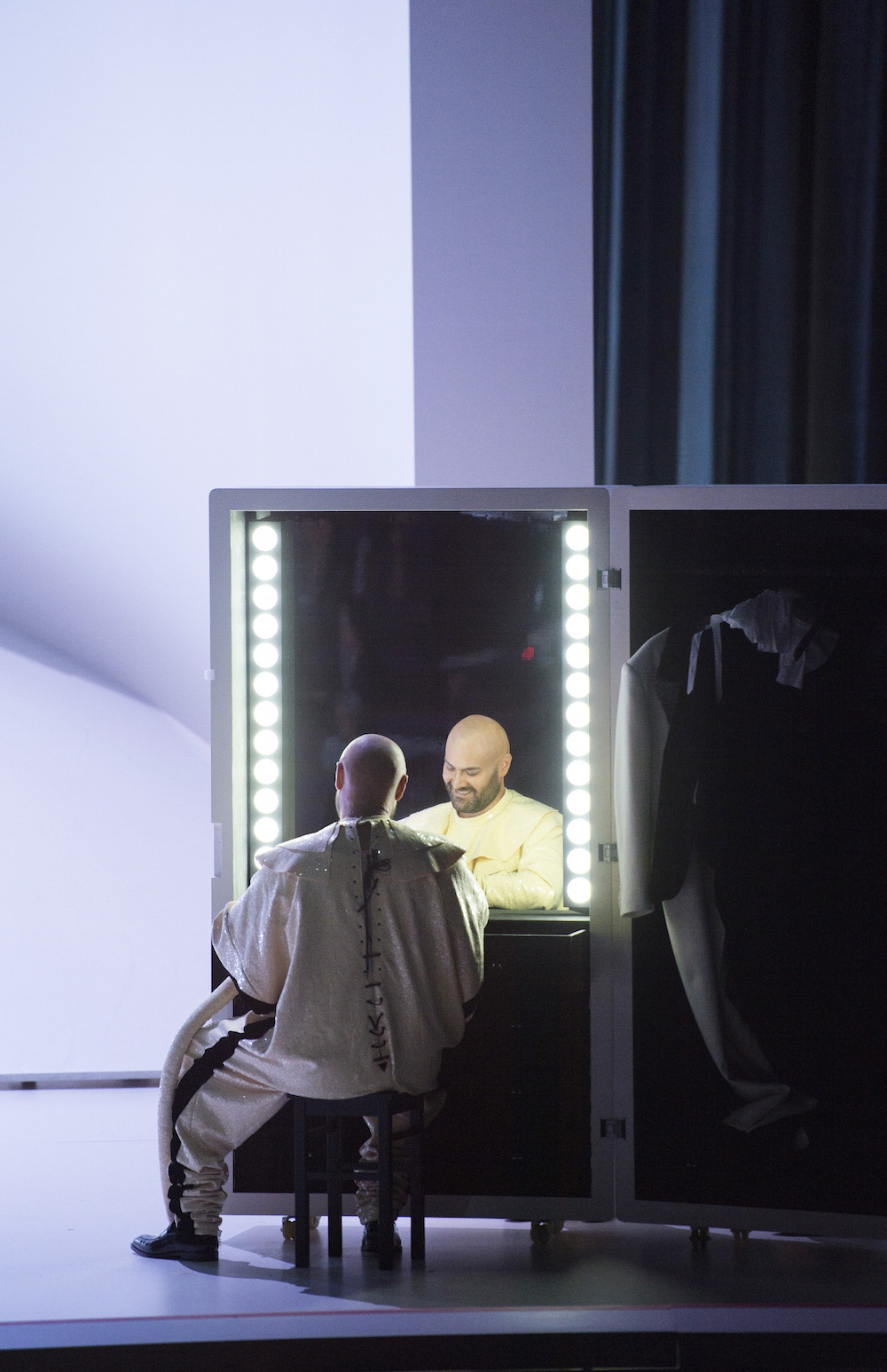 Premiered last night, Ildar Abdrazakov's performance as Méphistophélès in Faust has earned the Bashkirian bass further acclaim for his signature account of Gounod's devilish role.
"Der Russe begeisterte mit klarem Bass und spritzig-gutem Schauspiel" (Kleine Zeitung)
"Mephisto, gesungen von dem mächtigen russischen Bass Ildar Abdrazakov…so etwas wie ein Alter Ego des Faust, die Inkarnation seiner geheimen Wünsche und Begierden. Später gleichen sie sich optisch mehr und mehr an, bis sie sich nicht mehr unterscheiden." (Frankfurter Neue Presse)
"Auch Ildar Abdrazakov kann mit der Mephisto-Serenade punkten und ist ein forsch-quirliger Darsteller" (Salzburger Nachrichten)
ORF will broadcast the premiere of Faust on Ö1 this Saturday, August 13, at 19h30, CET.
(Photo: Monika Rittershaus)