Return to the Metropolitan Opera with Anna Bolena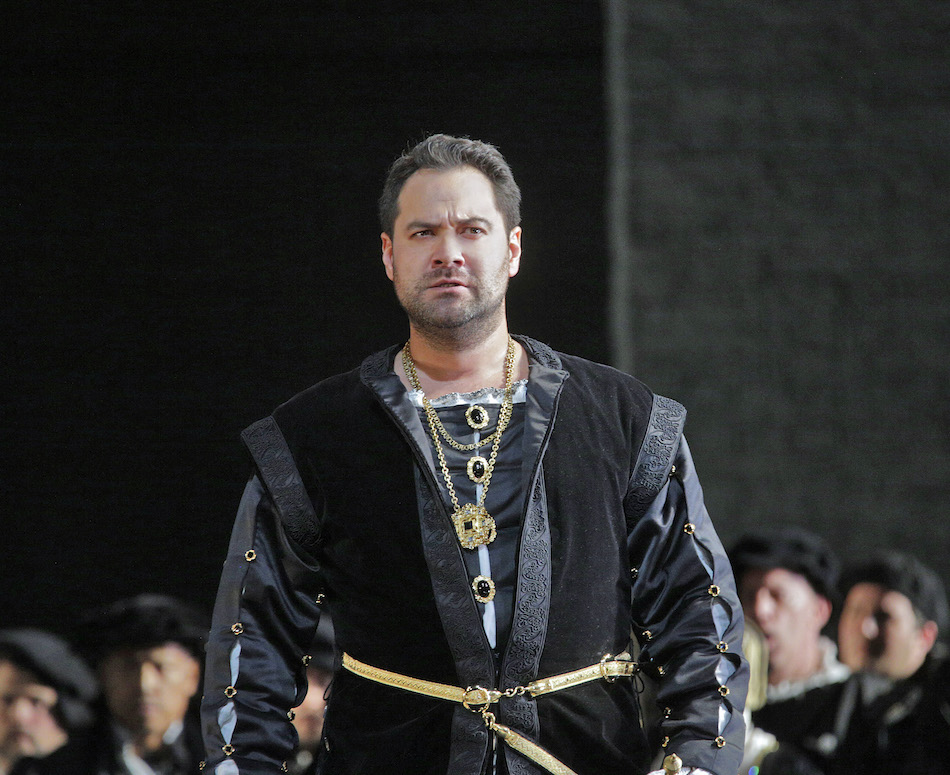 Ildar Abdrazakov launches his 2015-16 season with a return to the Metropolitan Opera where he reprises his acclaimed Henry VIII in Anna Bolena. The Russian bass stars in Donizetti's Tudor tragedy opposite Jamie Barton as Jane Seymour with Sondra Radvanovsky rounding out the love triangle in the title role.
The revival reunites Ildar with conductor Marco Armiliato, who collaborated on the original run of this production when it opened the Met's 2011-12 season. Of that performance, the New York Times wrote "Ildar Abdrazakov brought his earthy, muscular voice to the role of Enrico (Henry VIII).… he was an imposing presence, and he did not overplay the king's brutishness."
Opera magazine also praised his "sweet-toned, lyric sheen that is ideal for the bel canto repertoire, but he can summon up the rougher, darker timbre necessary for the nastier characters in the bass spectrum."
Performances take place September 26, October 1, 5, 9, and 13, and January 5 and 9. Anna Bolena is revived as part of a historic Met run of Donizetti's "Tudor Queens" trilogy, accompanied by Maria Stuarda and Roberto Devereux.