Ildar Abdrazakov makes his debut as Prince Gremin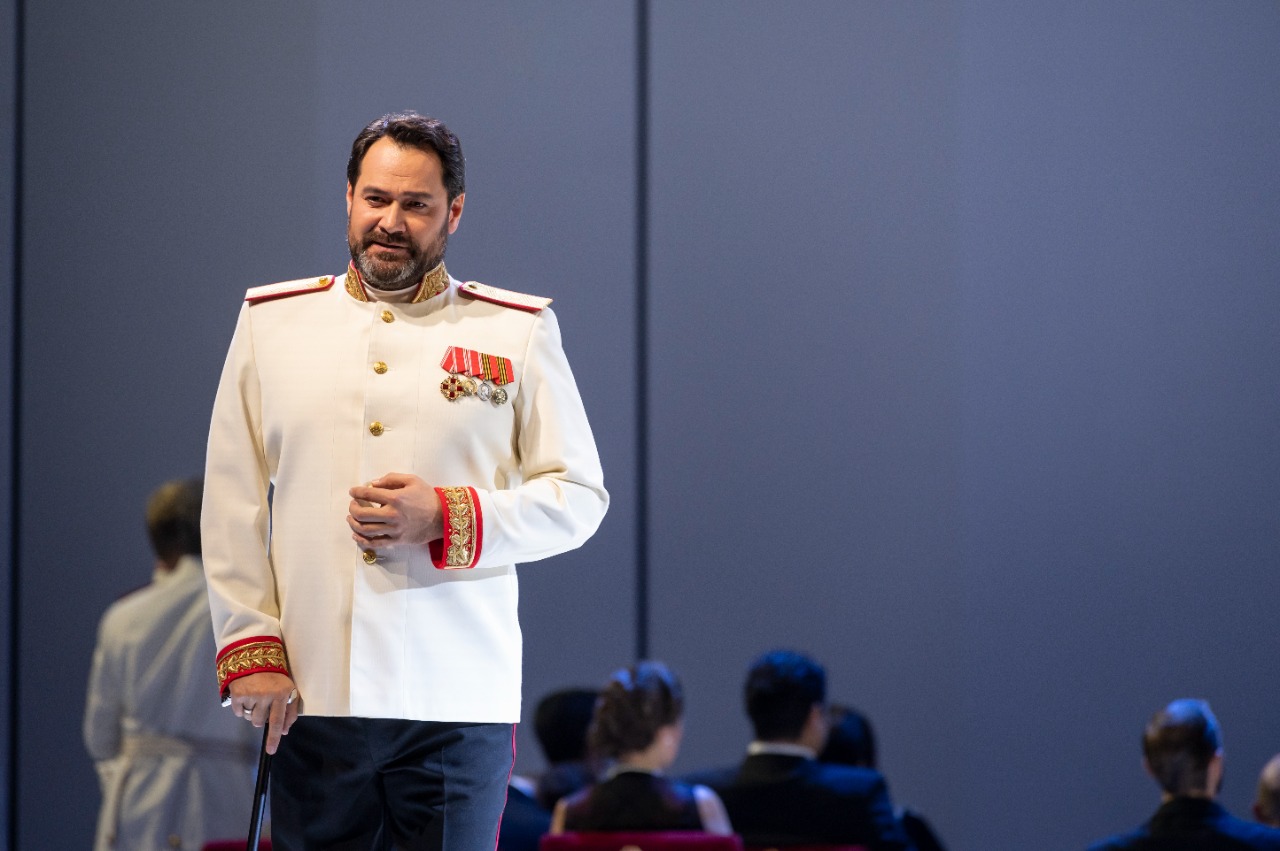 On October 22, Ildar Abdrazakov for the first time performs the role of Prince Gremin in the new production of Eugene Onegin at the Opéra Royal de Wallonie (Liege). Eric Vigier directed Tchaikovsky's opera. Ildar Abdrazakov has performed Gremin's aria at concerts, but it is his debut in the role within the performance.
The cast includes Vasily Ladyuk (Eugene Onegin), Ruzan Mantashyan (Tatiana), Alexey Dolgov (Lensky), Maria Barakova (Olga). Many of them perform in Liege for the first time. Speranza Scappucci, the musical director of the Opéra Royal de Wallonie, leads the orchestra.
The new version of Eugene Onegin is a co-production of the Opéra Royal de Wallonie and the Opéra de Lausanne. Stage director and costume designer Eric Vigier placed the heroes «in the decisive twelve years for Russia between 1905 and 1917.» Sets by Gary McCann and lighting by Henri Merzeu help to show «the image of Russia, crumbling under the whistle of a revolution that demolishes everything on its path.»
The premiere series of five performances ends on October 30.
On October 29, Ildar Abdrazakov holds a masterclass for young singers of the Queen Elisabeth Music Chapel in Waterloo.